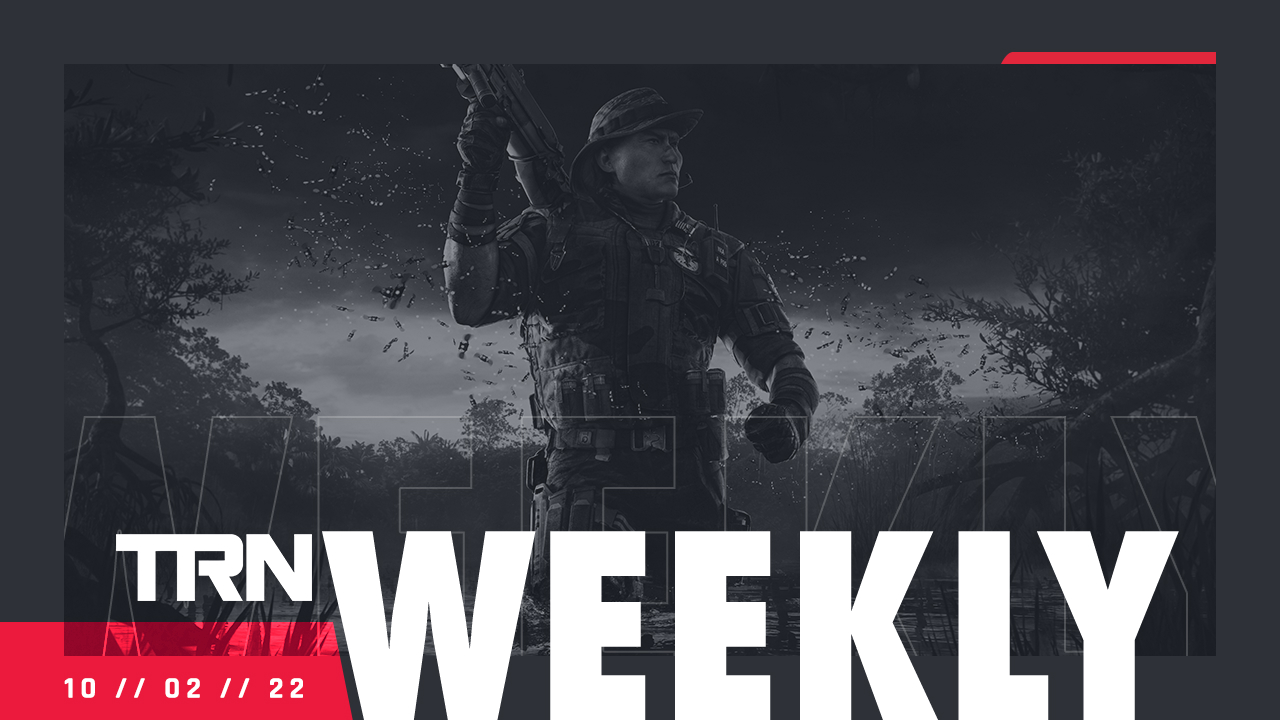 R6 Tracker App V3.0
Yesterday we announced the roll-out of our new R6 app, we've rebuilt it from the ground up and added a tonne of fantastic features. We've added a new way to track your operator, weapon and map stats, a great way to learn what your strengths are and how to take advantage of them! Additionally, we added an advanced live scoreboard and round timeline, this feature allows you to gather a current performance overview of all players within your match.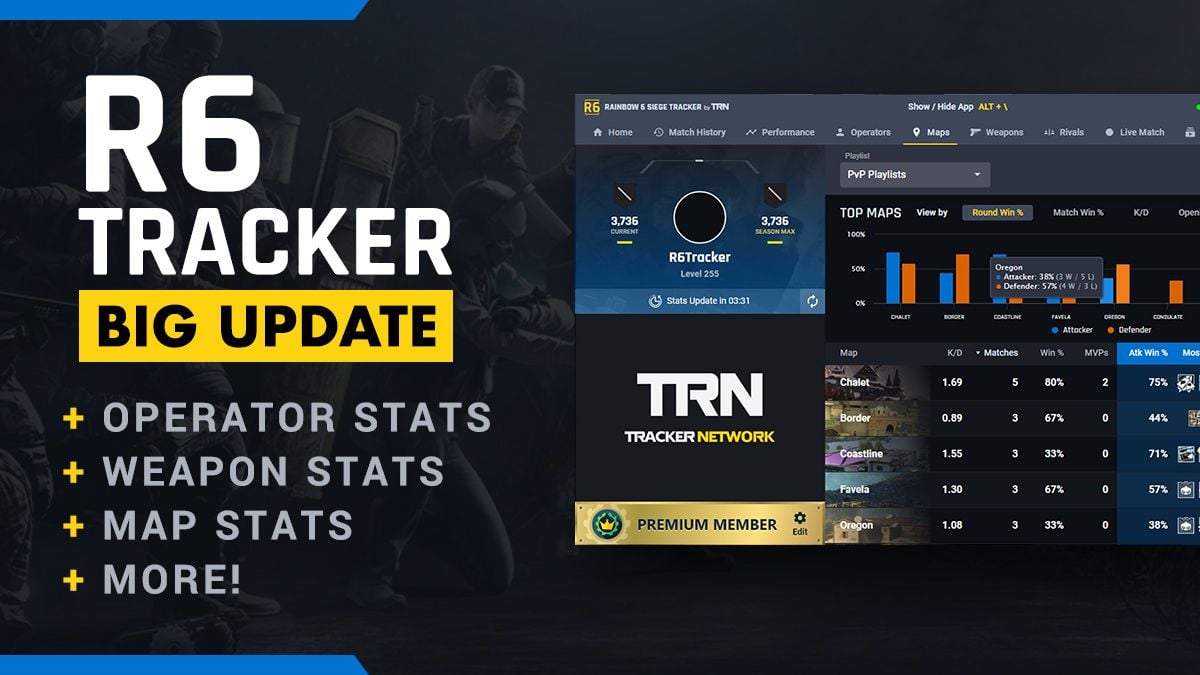 If you want to check out all the new features and improvements, or download the app, you can get additional info here: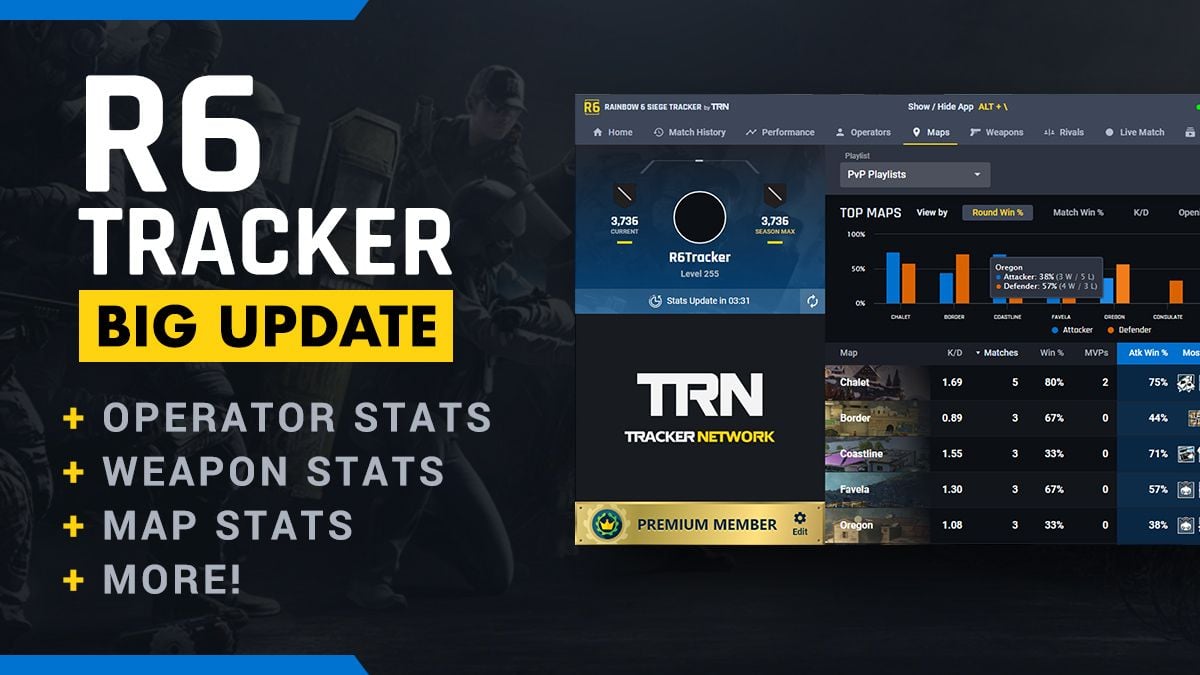 Valorant Crosshair Gallery
Struggling to find a crosshair you like, or want to share your crosshairs with others? We've got a solution for you!
Last week, we added a Crosshair Gallery page which allows you to browse through a collection of crosshairs uploaded by the community and pro players. You can import these crosshairs straight into your game within a few seconds, easy right?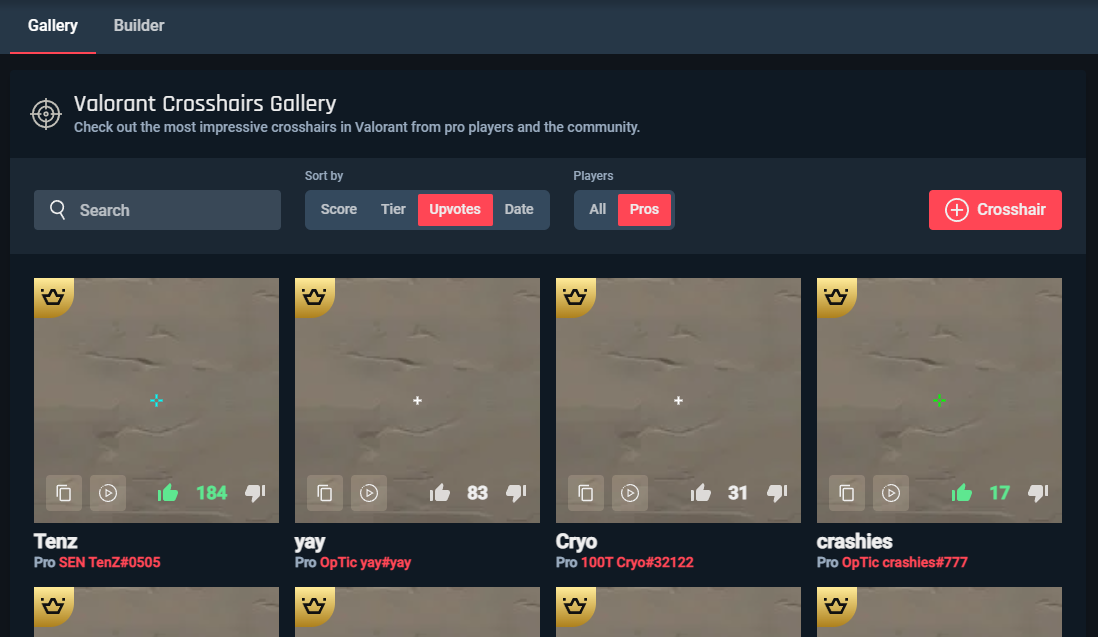 You can also contribute your crosshair settings with the community here, or add a collection of crosshairs on your personal profile. Can you get the most upvotes on your crosshair? Time to find out.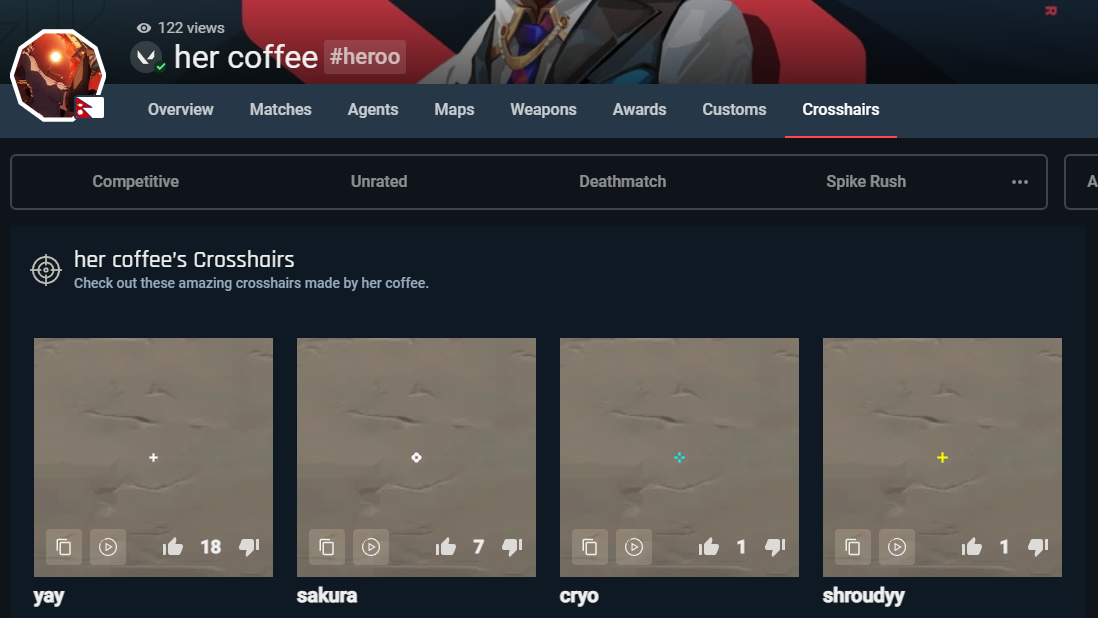 These are the big highlights, and we have daily updates as we are continuously working on improving our sites and apps. Please share your feedback with us, and let us know what you think! Don't forget to follow us on Twitter and Instagram to get all the latest TRN news, announcements, and data insights.
Comments