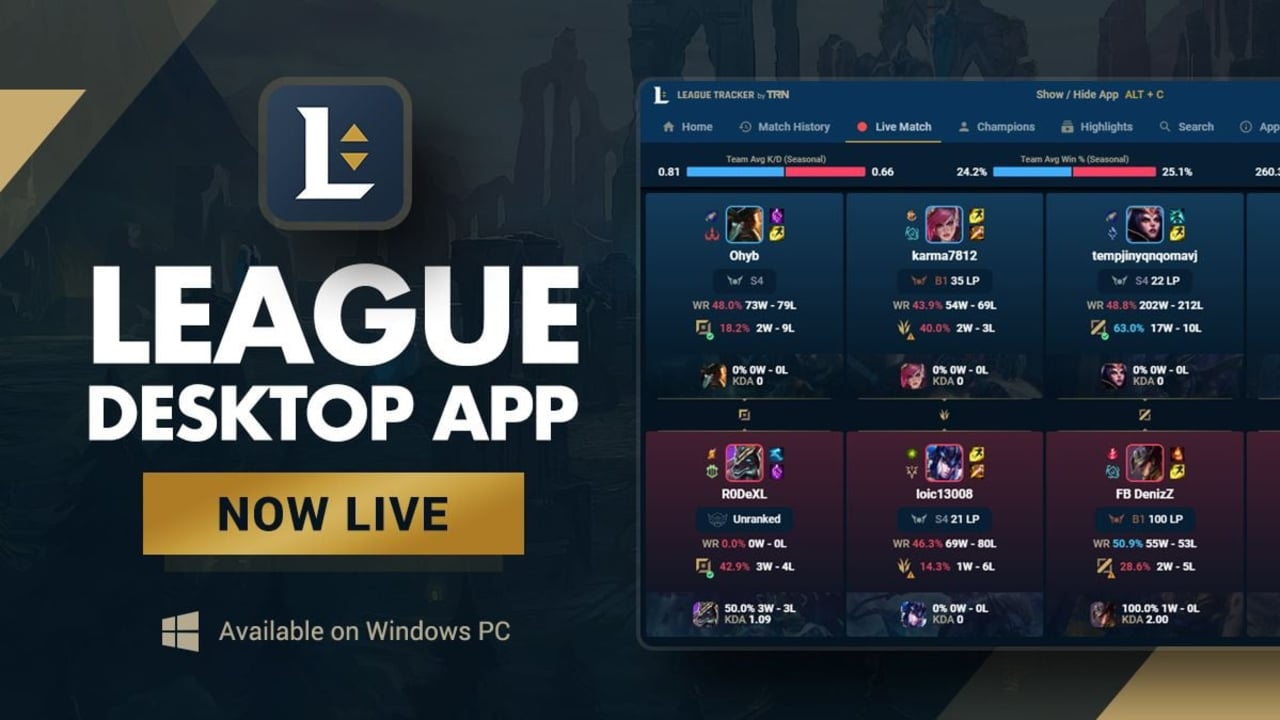 Our League of Legends in-game stat tracker app has just gone live! Took long enough right?!
We aimed to create an app without nonsense, an app that gets straight to the point and gives you all the useful insight you need to improve.
What features are we offering?
Here are some of the features we're offering, download the app to see all the features.
Live Match
Before the match kicks off, we'll give you an overview of your teammates and opponent's stats. Check out everyone's rank, stats on their current lane, champion and more.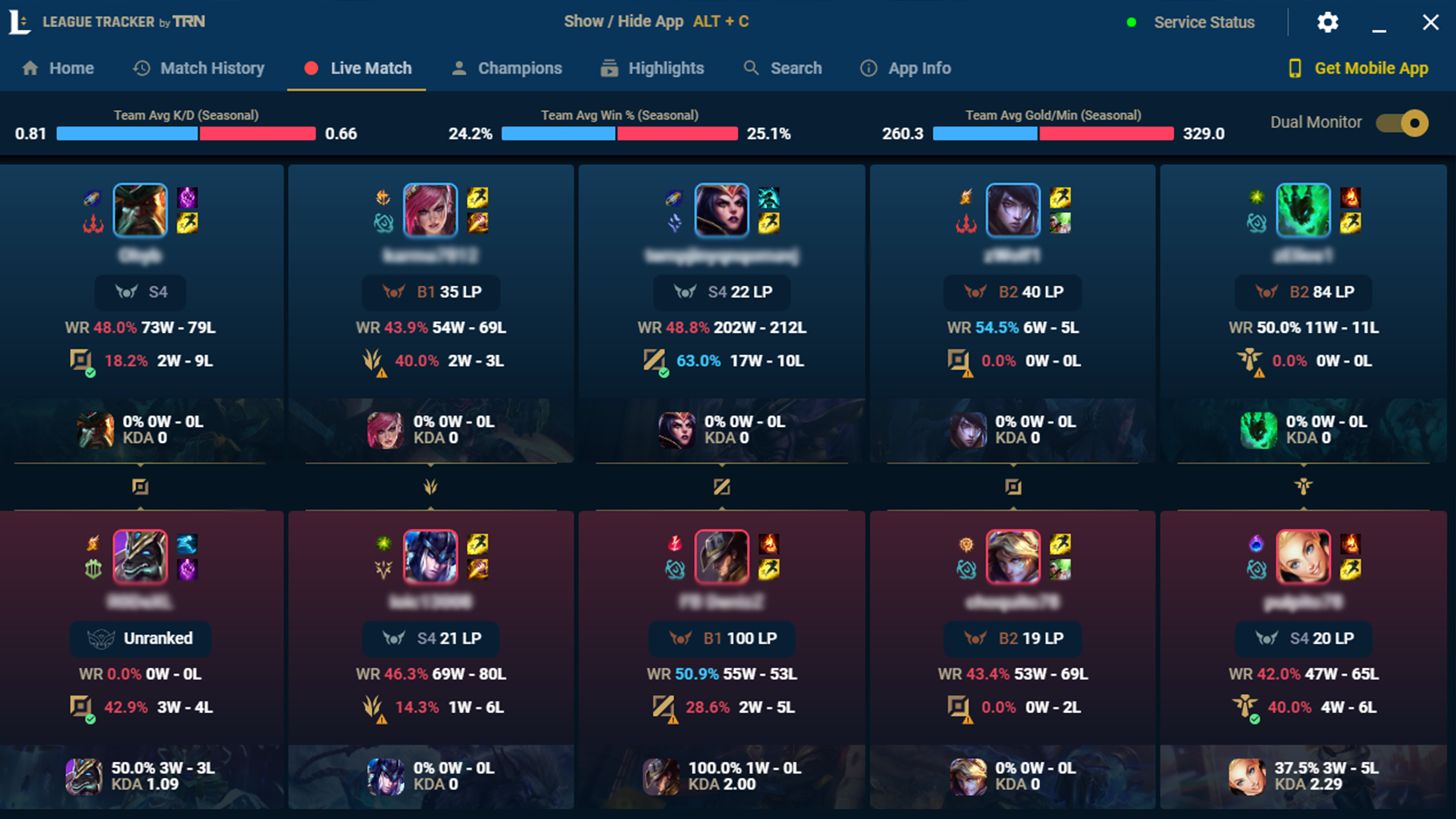 Pre-Game Assistant
Our assistant helps you during the ban and champion select phase, it'll also import the strongest build for your champion so you can win more games!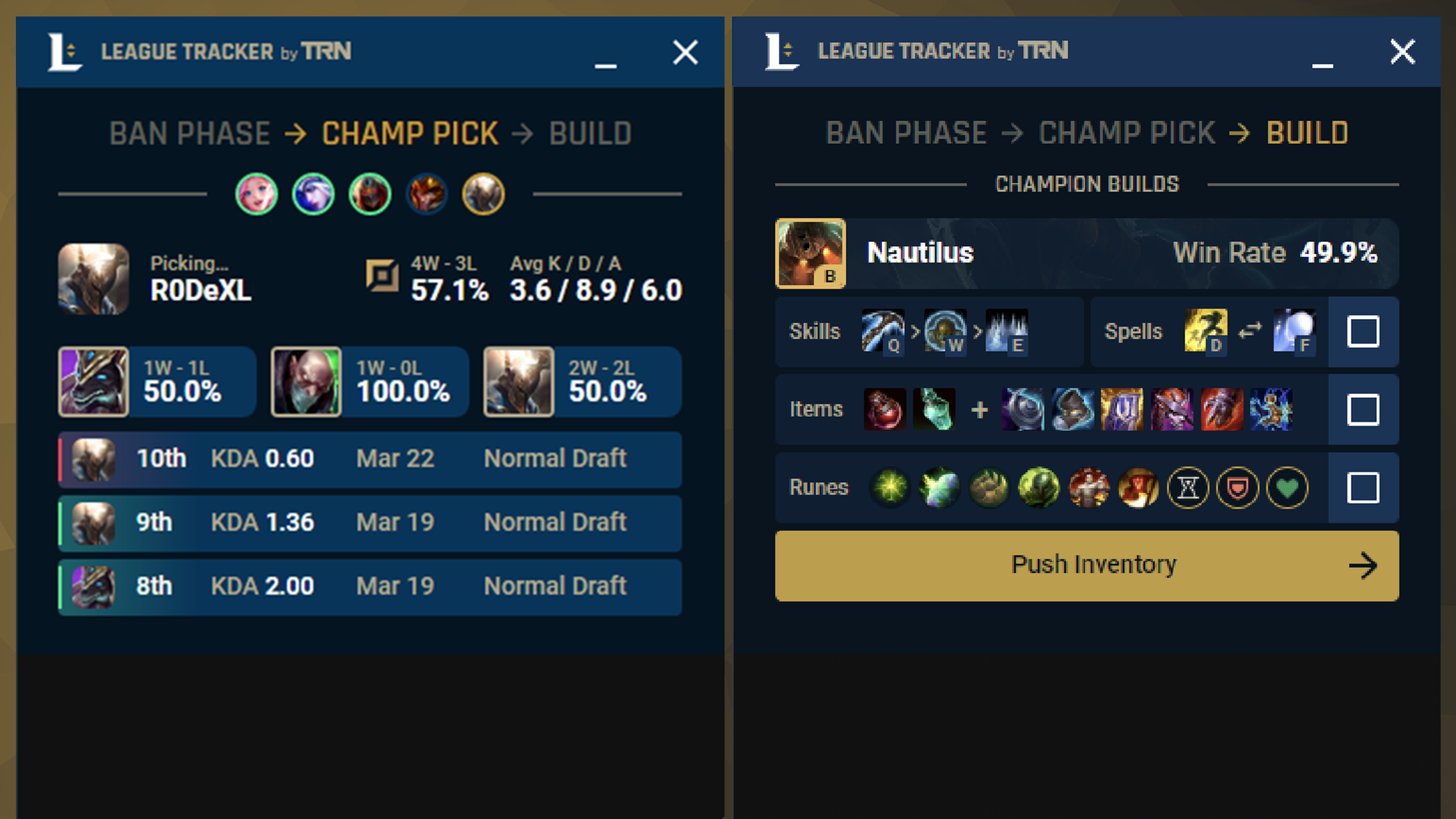 In-Game Overlays
Get a real-time report of your CS/Min, Gold/Min, KDA and Vision score, compare it to your average to gauge current match performance.
There's another, wider widget that you will notice at the bottom of the in-game roster menu. It'll let you know your stats after 14 minutes into the game, upcoming skill picking recommendation based on level, and live status of the recommended build that will easily inform you when it's best to head back to the spawn point to buy items.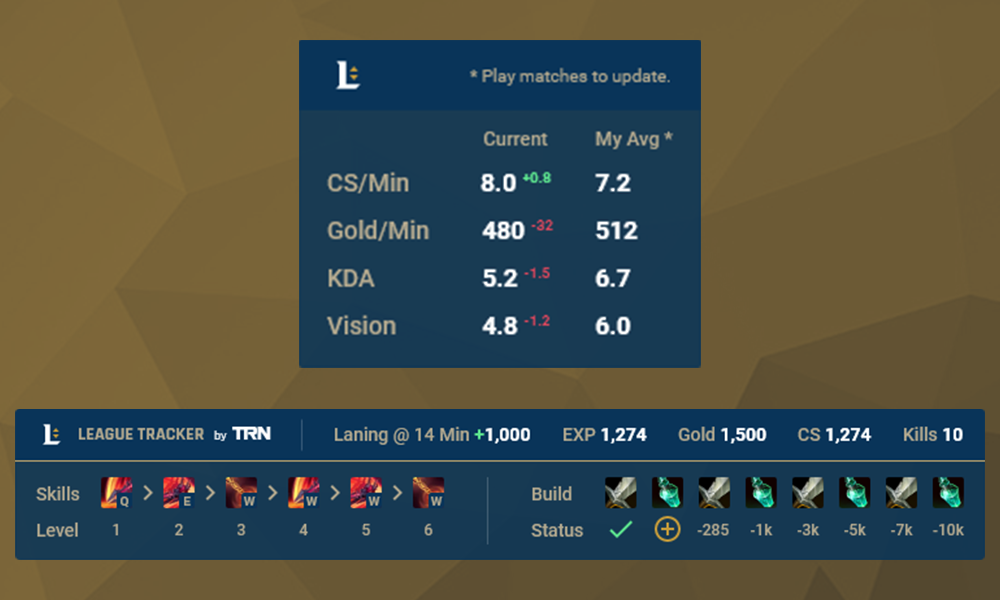 Post match report
View a summary of all your recent matches, open each match for your detailed report. Understand which areas you need to improve on and share your best matches with your friends.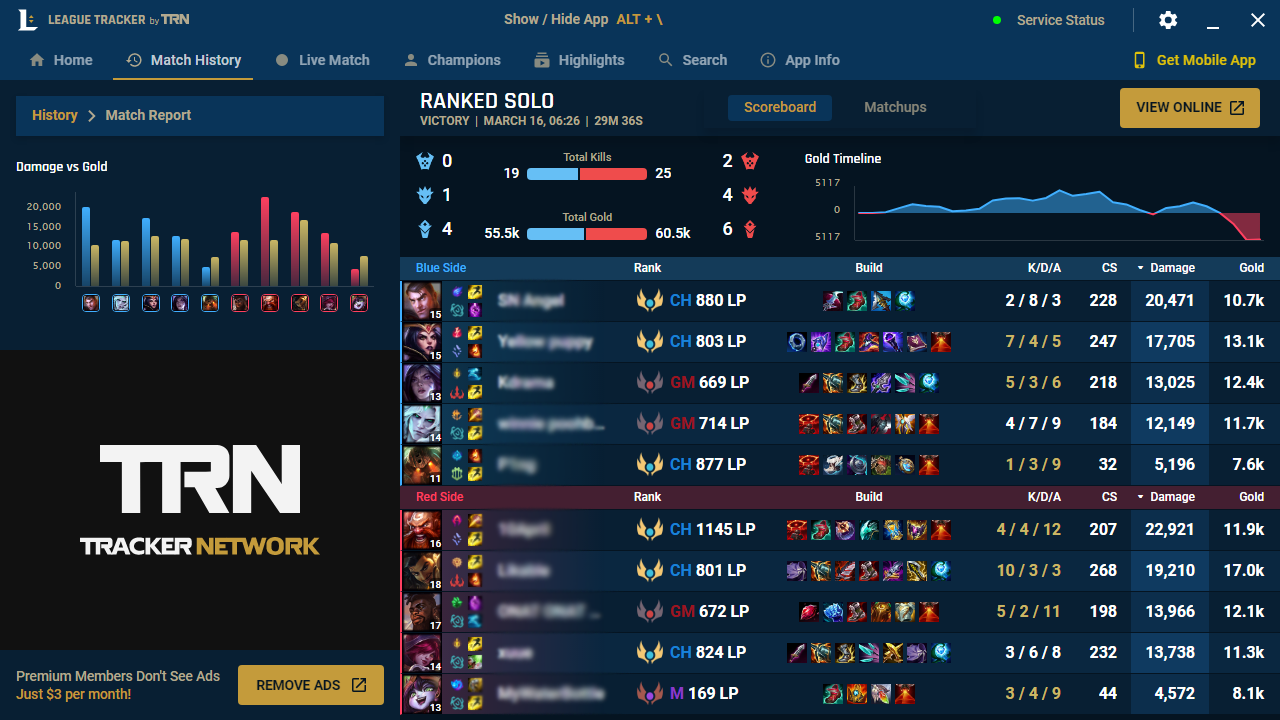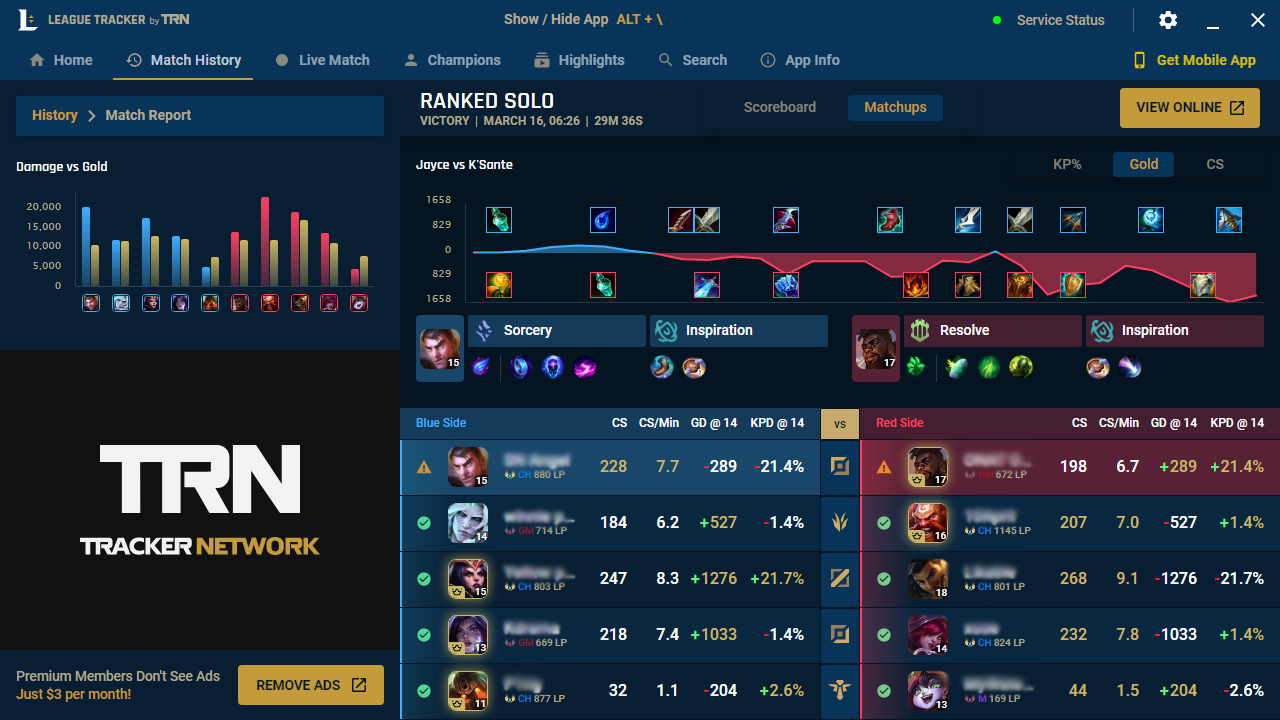 Match Highlights
Our app can automatically clip your kills, deaths and victories. No need to trim down big clips and keep cleaning out your video folder.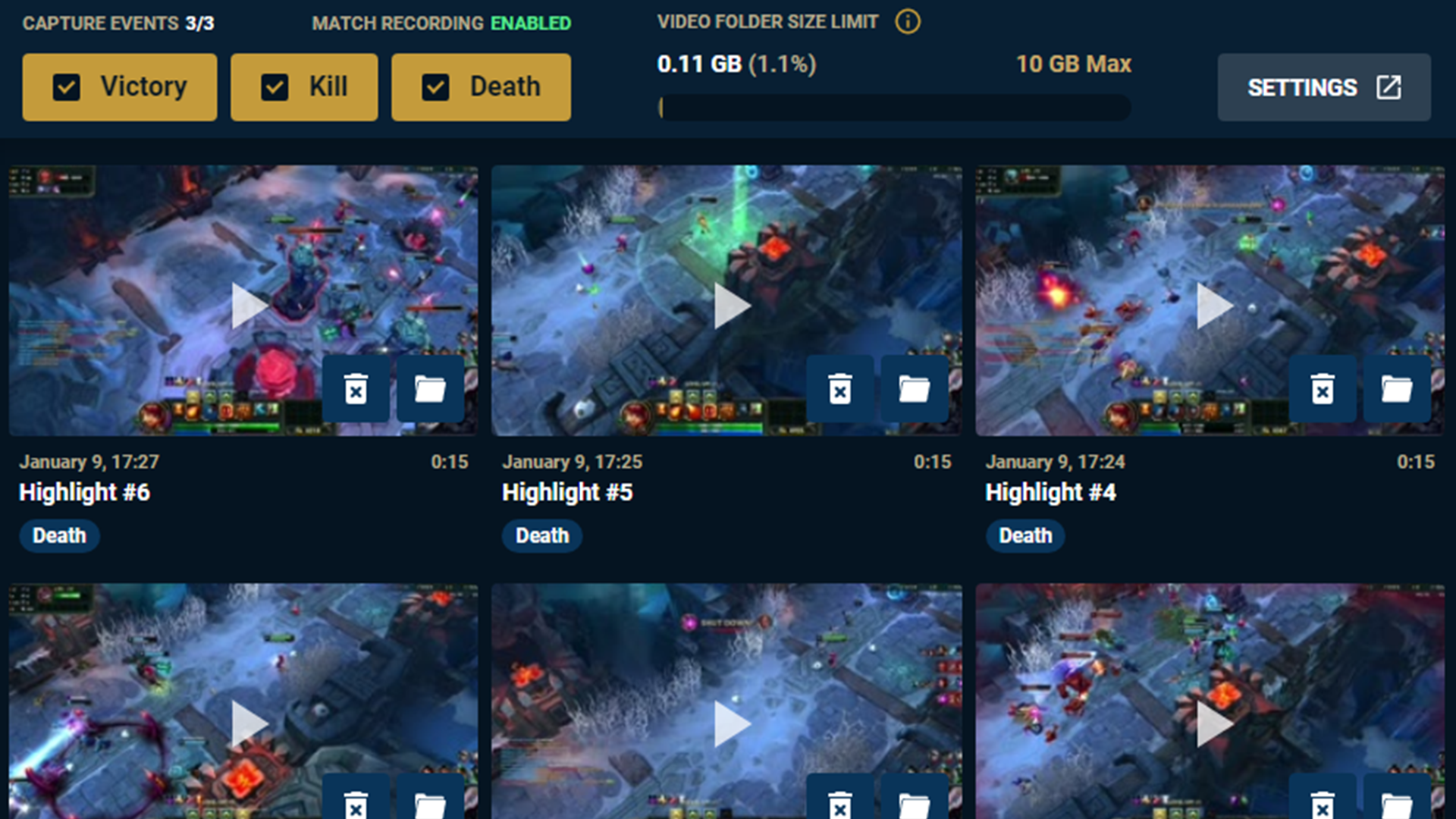 Stats On The Go
Get live match data, insights, and profile stats on the best mobile app for League of Legends. Now you can go around at parties showing everyone your profile 😉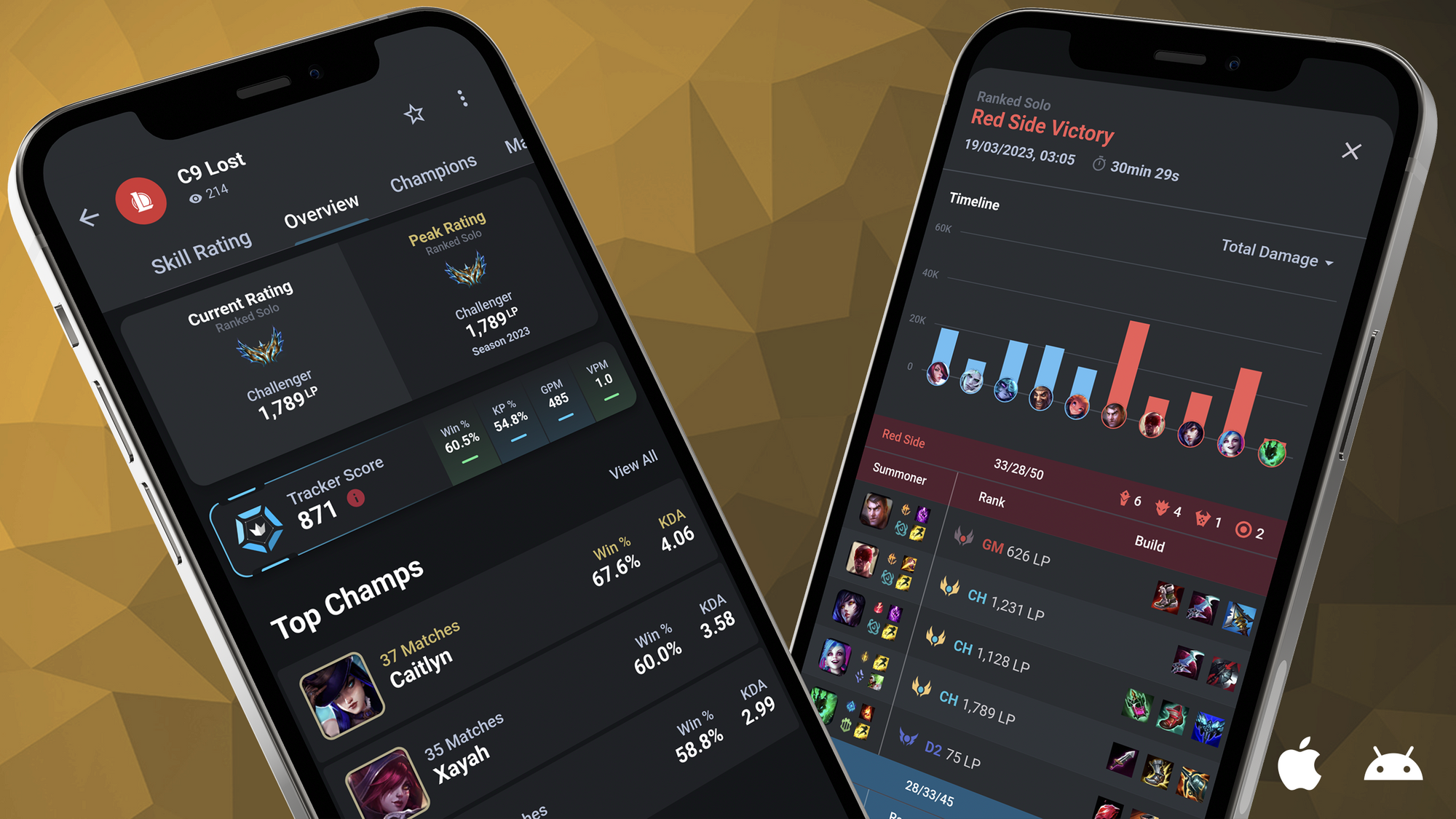 Time To Get Stuck In!
Download our in-game app here and share your feedback with us in our Discord! We'd love to improve the app and add any features you'd find helpful.
Comments