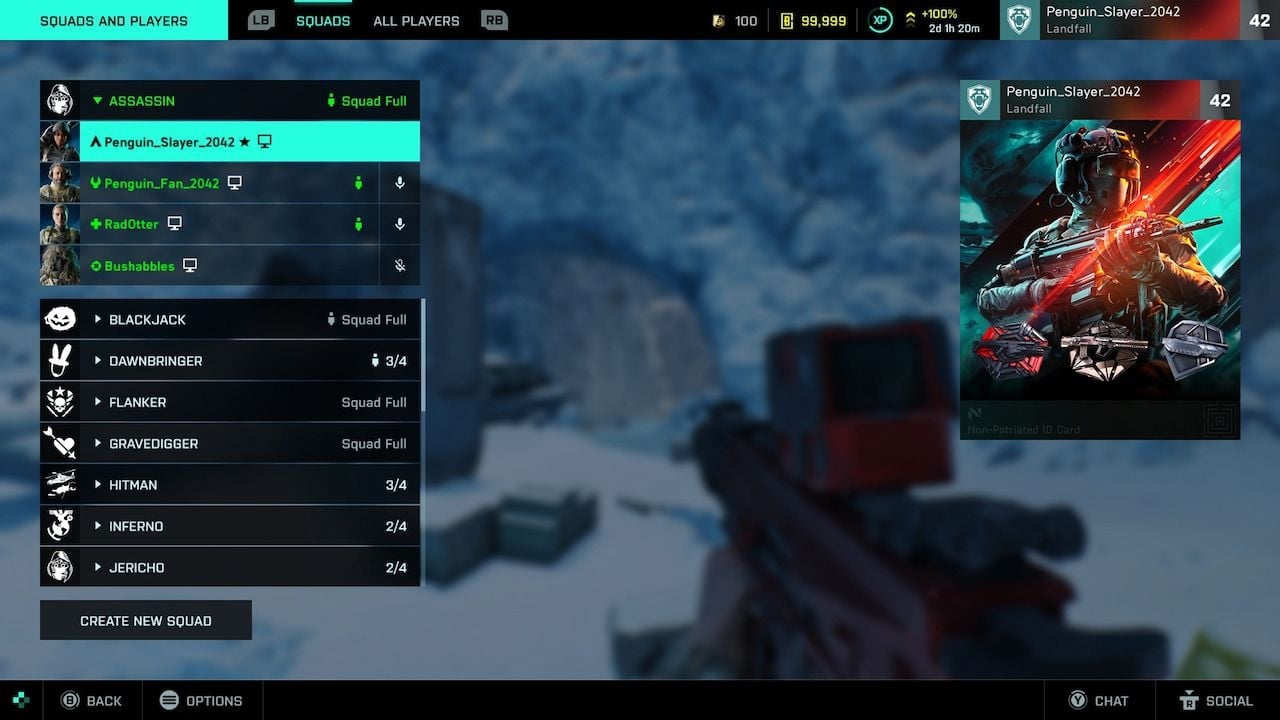 Battlefield 2042 is set to release a new Season 5 update, and the game's Engagement Team has given players a sneak peek of some of the quality of life changes to expect. Among the most requested features by the community is the Squad Management system, which the team has been working hard to deliver.
The new Squad Management system promises to provide an easy overview of all squads in a team, allow players to create or join a squad of their choice, and easily navigate through squads. In addition, players can see which squads their friends are in and make someone else the leader of their squad. The Squad Menu now shows class icons to help players join the best squad for them, and leaders can show off their Player Card Tag as the squad icon.
To add a personal touch, the game's narrative team has come up with code names for each squad, such as Gravedigger. Players can create or join a new squad directly via the Squad Menu, and there's a short waiting period before other players can join, ensuring that players can play together with their friends.
The team also announced that Squad Orders functionality will be added later in Season 5. Squad Orders will give leaders a common goal with their squad members to encourage collaboration and teamwork, alongside keeping the squad together. Players can ping an objective as a squad leader, and their squad mates can confirm the order to work together as a team to complete it. If successful, the whole squad will receive additional XP, and players will receive personal bonus XP for their contributions to the objective while the Squad Order is active.
Are you looking for stats and leaderboard information for Battlefield 2042? Then check out our official Tracker Network page!
Comments